CONCEPT
Founded in 1689 by Hanbei Tamaoki,
Hanbey-Fu is a shop in Kyoto that specializes in "fu,"
a nutritionally rich traditional food derived from wheat flour.
"Fu" has evolved as a distinct part of Japanese culture,
especially in Kyoto where it figures centrally in its cuisine.
It can be enjoyed in a variety of dishes and is arranged to reflect Japan's four seasons,
while adding color and vibrance to the table.
At Hanbey-Fu, we want to ensure the traditions represented by "fu"
continue to be passed down from one generation to the next.
FLAGSHIP SHOP
Our main store is located near the bank of the Kamogawa River
that runs through the center of Kyoto.
Make yourself at home as you relax and enjoy views of Kyoto's traditional houses and gardens,
in a momentary escape from your daily routine.
At Hanbey-Fu, we place great importance on the concept of "Omotenashi,"
making sure to always offer the finest Japanese hospitality.
We also strive to pass down "fu" and the rich culture of Kyoto and
Japan to future generations and those who visit us.
We look forward to meeting you.
Fu Fu Fu and...
432 Shonin-cho, Tonyamachi-dori Gojo-sagaru Nicho-me, Higashiyama-ku, Kyoto, 605-0903 (Opposite Hanbey-Fu Main Store)
TEL 075-561-0371
FAX 075-561-0371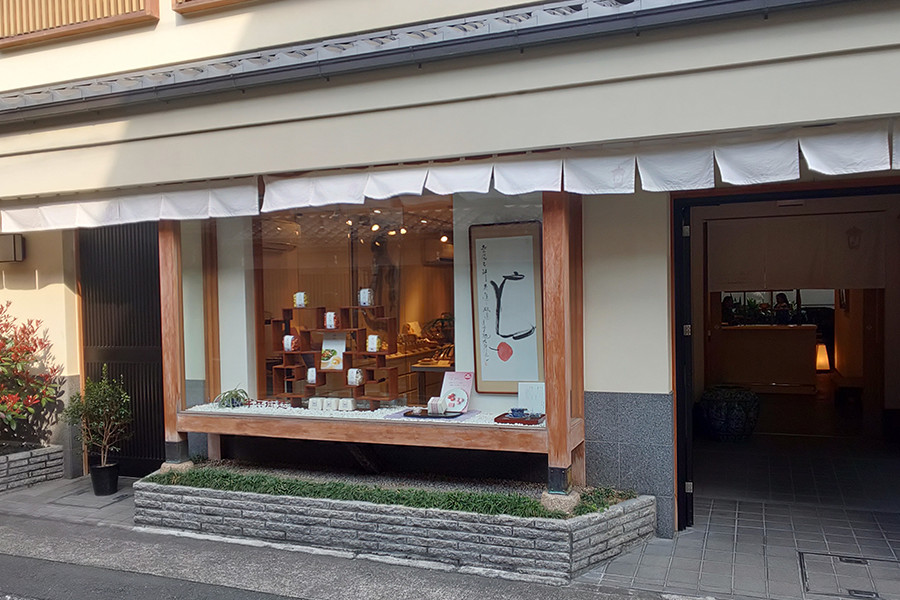 Access
From the nearest station
1-minute walk from Kiyomizu Gojo Station on Keihan Electric Railway
10-minute walk from Gojo Station on Kyoto Municipal Subway
5-minute drive from Kawaramachi Station on Hankyu Railway
From Kyoto Station
By Taxi 5 minutes from the Central Gate 10 minutes from Hachijo Exit
By Bus Kyoto Bus Station A-2 Bus Stop - Kyoto City Bus 4, Bus 17, Bus 205 Alight at "Kawaramachi Gojo" and walk 5 minutes